Don Simón was born at the beginning of the 80s, when we
released the first wine to be carton-packed! By 1986, we
began to diversify our product offering, including juices,
nectars, and sangria. With very low juice consumption
across Spain, we wanted to switch things up by offering a
moment of intense and flavourful sweetness in anyone's
day – no confectionary needed! Now, Don Simón is present
today in half of Spanish homes and is the leading Spanish
beverage brand – cheers to that!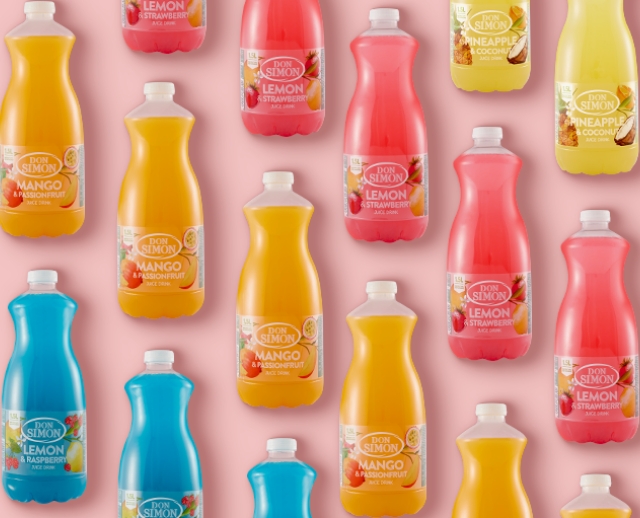 Our success throughout Spain (and beyond!) has been down to our quality. At Don
Simón, we keep a close eye on the raw ingredients that make their way into our
delicious products. As well as the 15,000 hectares of our own orange groves, we also
help the local economy by buying local farmers produce as well, which benefits
everyone. From farm to factory, our quality and care is unprecedented.